It's approaching 3 AM on a Friday night and I am looking through Google search results for baseball in Africa. This is what my life has come to. As it turns out, Africa does have baseball! Not much, but it's there and there is also a humanitarian effort to use children's baseball leagues to raise HIV/AIDS awareness. Don't ask me why this question arose...I was just thinking about opening day and how if the Braves finally win the World Series this year I won't be around to see it. (It's not far-fetched, okay?)
I recently received the information on my country of service and assignment as well as a WEALTH of paperwork to fill out, agree to, scan, mail, email, fax and telegraph to various offices. Oh, and I only have a few months to get it all done. So I'm stressed and instead of just getting it done I'm looking up how to obtain a pet mongoose once I've arrived in Africa.
Here's the quick and dirty summary of my assignment:
Country: Mozambique
Wait...where is that?! : It is right above South Africa and across the Indian Ocean from Madagascar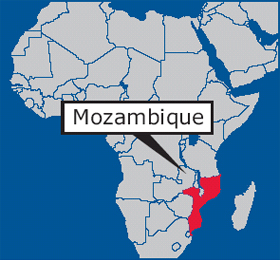 When I leave: September 24th for Staging (still somewhere in the US). September 26th for AFRICA! (mark your calendars)
When I'll be back: December 5th, 2015
What I'll be doing with my life between graduation and then: I don't know, okay? Gimme a break, geez!
So those are the crucial details...there's so much more but Montel Williams just came on the TV so that means I should have gone to sleep long, long ago.